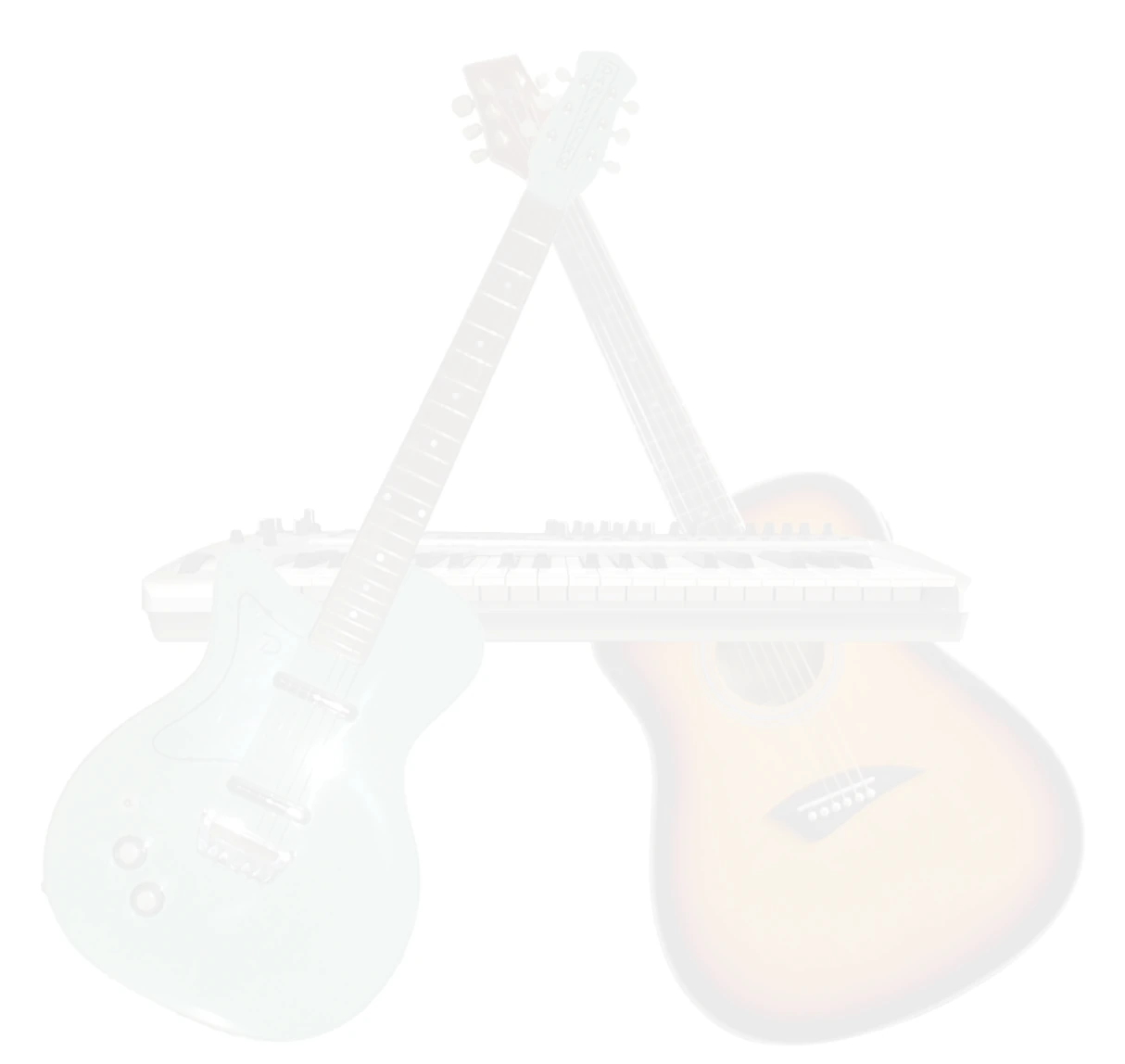 About the Music of Andersen Silva
Let Talking Heads, David Bowie, Trent Reznor, the Cars, Roger Waters, and half a Ramone take turns writing and playing songs together, with Frank Zappa, Lou Reed, and Ringo Starr splitting vocal duties, and you might get something like Andersen Silva's music. Or you might not.
Songwriter
A lifelong fan of the Beatles' music since the early '80s, Andersen Silva first tried his hand at writing lyrics as a founding member of the short-lived parody band the Hellevators at Rutgers University. Armed with a Yamaha PortaSound PS-400 keyboard, he recorded This Is Hell... Satan Speaking for fun with the band; two or three dozen cassettes were sold.
In 1992, having upgraded to a Yamaha PortaSound PSS-170 and while still learning to play the 1988 black right-handed Epiphone S-310 electric guitar ("Roxanne") he'd strung upside-down, Andy formed the experimental duo Not An Exit with his friend Jon Wardell. NAE recorded an industrial take on the Doors' "Not to Touch the Earth," as well as the song "Dead," featuring Jon's lyrics and vocals and Andy's primitive rockabilly guitar lick and Chuck Berry-inspired solo. The duo also composed and put to tape several instrumental tracks (including "Columbus Was a Dope," "Recovering Catholic," and "Amateur Blues"), mostly featuring more keyboard (and found objects) than six-string. The duo have continued to jam and record together sporadically over the decades.
Also in '92, he recorded the first two of numerous full and excerpted cover songs he'd eventually tackle: the themes from the TV show "Jeopardy!" and the movie "A Summer Place." 1994 found Andy acquiring his first Macintosh computer, a Performa 550, and he (and Not An Exit) began recording songs digitally to the Mac, rather than to tape. Over the next five years, he recorded the short instrumental "Victory Samba" (celebrating Brazil's win in the World Cup in '94), the original industrial version of "Human Thing," and the techno/gabber "Troll Doll." The first demo of the instrumental "Hate Theme from 'Waiting for X'" was laid down in 1998; the following year saw him start his songwriting in earnest with what would become "For Dana."
In 2002, "For Dana" was included on Kid Antrim Music's 2002 Rock Compilation, and the pop-punk "Blond on Blonde" on Crankspiv Records' Volume III. Andy obtained a used Alesis SR-16 drum machine that year, and two left-handed instruments, a black Kramer Focus 420S bass guitar and an aqua Danelectro 56-U2 guitar ("Nena"), in early 2003. A burst of inspiration led to more songwriting and numerous home-studio recording sessions, and on August 3, 2004, the 21-track Joy in the New album was released. The following year, Andersen bought an M-Audio Ozonic MIDI controller. Between 2005 and 2007, he created four remixes of Nine Inch Nails songs using stems the band made publicly available. He also started spending more time at indie shows in small NYC venues, sometimes after connecting with the artists online first, and made the acquaintance of many a singer/songwriter. One of these, Margarita Shamrakov, convinced him to perform in public for the first time in 2008, initially at a pair of open mic performances at Banjo Jim's (where he'd been going to see her perform) on the Lower East Side of Manhattan. He followed those up with a gig during the second annual Make Music New York on June 21st at Merchants' Gate in Central Park. He performed during the next four MMNYs as well, in different locations.
Between 2009 and 2011, he acquired a Traveler Escape Mark II and a Kona K2, both left-handed acoustic/electric guitars. Andy brought the latter to the Occupy Guitarmy march in NYC on May 1, 2012; he even brought it onto the stage (along with a few dozen others wielding guitars and other instruments) behind the Nightwatchman (aka Rage Against the Machine's Tom Morello) at the march's end in Union Square for "World Wide Rebel Songs" and "This Land Is Your Land." In March 2014, Andy and Jon (on rhythm and lead guitar, respectively) joined bass player Anthony Minichino and drummer Michael Perry in forming Greta's Unmentionables. The band jammed in the studio over multiple sessions, fleshing out "The Bite" from Andy's opening riff; while a definitive group version was never finalized, Andy eventually recorded his own take on the song. Creative differences led to an amicable split after three years.
A second album, the double-length, 42-track I'll Live, was released on November 11, 2016, and can be streamed on Apple Music, Bandcamp, Deezer, Spotify, and YouTube Music, as well as other streaming services. Andy also decided to try his hand at making two music videos using his iPhone's camera.
Andy sometimes records covers to jump-start the creative process; these have included an instrumental "Rainbow Connection," the Police's "Can't Stand Losing You," David Bowie's "Rebel Rebel," Buddy Holly's "Not Fade Away," Nine Inch Nails' "Terrible Lie," the Cure's "Just Like Heaven," Neil Young's "Rockin' in the Free World," Raymond Scott's "Powerhouse," the Beatles' "Tomorrow Never Knows" and "I've Just Seen a Face," Willie Nile's "One Guitar," and the Nightwatchman's "World Wide Rebel Songs." In August 2020, he gave the "Doctor Who" theme a shot. The following month, Andersen wrote, recorded, and released the indie rock single "She." Next up was "My All," finished in May 2021. He's got some ideas percolating, and there's more music to come, eventually... as well as items at the Shop... of Death!