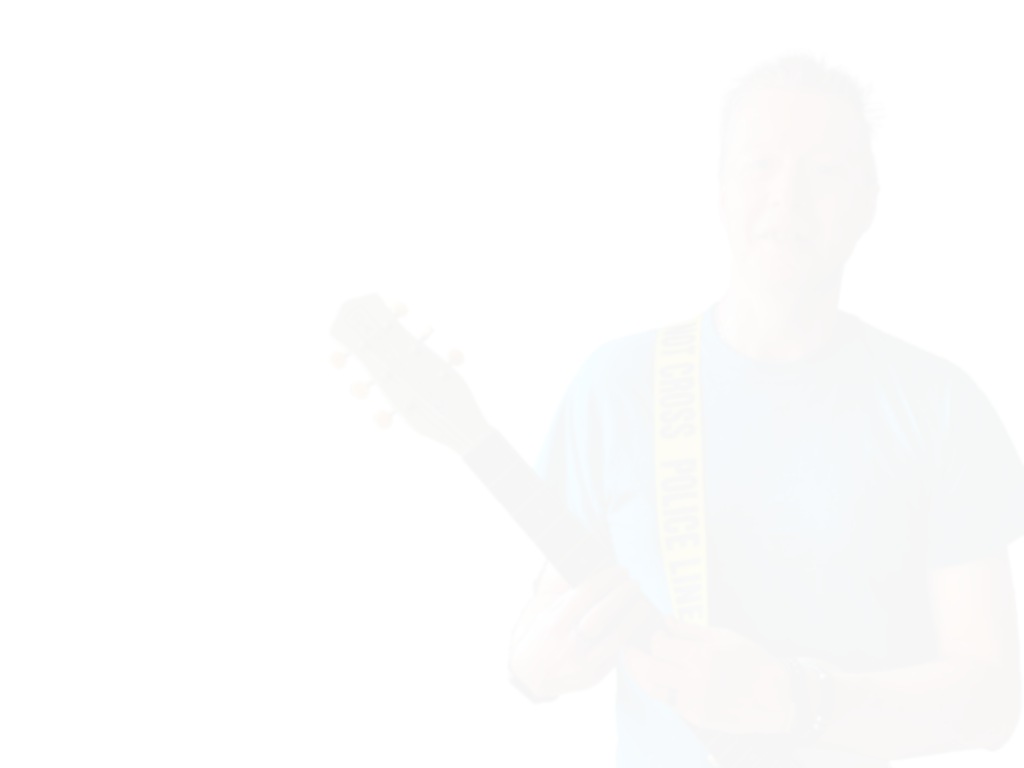 Andersen Silva: literary editor/propagandist
Stephen Augulis: graphic editor
Assorted deities: editors-in-chief
The Underground Giraffe was born of angst and a devil-may-care attitude early in 1991. As a sometimes frustrated employee of Toys "R" Us, I put together the "Geoffrey Employee Handbook," an irreverent and often offensive collection of on-the-job humor which I gave a decidedly anti-TRU slant. Needless to say, it was an instant hit among the few people who saw it. One of these was Steve Augulis, well known for his own sarcastic humor. We talked about the possibility of putting out a regular publication, found that we were both very enthusiastic about such a project, and lo and behold, work was begun on the exciting colossal premiere issue of the Underground Giraffe.
It debuted in early March of 1991, and our hesitant initial print run of (if I recall correctly) 30 copies sold out quickly. At twenty-five cents a pop, that wasn't much of an achievement, but, hey, we even had management buying copies! Of course, few of them became repeat customers. The first issue featured two alternate covers, an article on Geoffrey Commandos being deployed in the Persian Gulf War, how-to pieces on killing time at work and stretching one's half-hour lunch into a full hour without getting docked, and a scathing re-write of the store's commercial jingle aimed at kiss-asses. Heady stuff indeed...
Four traditions debuted with that first issue: the disclaimer page, full of nonsense, undue credits, and a different deity as editor-in-chief for each issue (Steve and I had different titles each time, though the gist of them were that I did most of the writing, and he did most of the art); Marty the Manager's company policy column; T-GAR, The Great Angry Rabbit, a low-budget, crude comic strip from Steve's evil genius mind; and the items of death! The idea was to take a totally harmless and neutral person, place, or thing and couple it with the phrase "... of death!" Fourteen separate items of death! were detailed in the "Life... of Death!" issue (vol. 1, no. 6), along with Marty the Manager's fatal attack... of death!
The second issue, with T"R"U Vice-Chairman Bob Nakasone hawking the Japanese Express Card on the green (for St. Patrick's Day) cover, was sold out within days as well. Laurie Lanza, Steve's then-girlfriend and our co-worker, went to Staples and made copies, collated, and stapled for us, as we were pressed for time. Skinny the Foo made his first appearance in this issue. Skinny was, essentially, my alter ego; he did and said the things that I would (or could) not, and far less politely. Although he was later claimed to have been a simplistic caricature of our hairless assistant store director (by said hairless assistant store director himself), the truth is that I am not an artist (not that kind of an artist, anyway), and a stick figure was pushing the boundaries of my drawing ability.
We had to mention in the disclaimer that employees should not be reading UG while on the clock. Management wasn't too concerned about us yet, but they knew they didn't want people reading this stuff while they were supposed to be working. We were warned that we would get in trouble if our fellow employees were caught reading, so we passed the warning along.
Issue no. 3 hit newsstands in April; our masthead proudly proclaimed, 'Published sporadically.' Nakasone was mentioned on three separate pages in different features. Maybe that's what did it. As I was getting ready to post a flyer I'd designed for the upcoming fourth issue (PlayUG, or the Porno issue) on the breakroom bulletin board, where we'd been advertising all along, I was advised by management that we could no longer advertise within the store. In fact, we were told that we might be violating company policies against solicitation! Our little newsmagazine had found its way up the chain of command, and someone wasn't too happy about it. So, we again urged our supporters not to get caught with copies in the store, and we toned down our advertising tactics, but we did not cease and desist.
Steve and I were regularly bringing in ideas to show each other, as we never really saw each other outside of work. We generally carried UG materials in manila envelopes, and this was common knowledge. On one occasion, when I brought in such an envelope and left it in my locker, I was stopped by a manager as I was walking out the front door. She inquired about the location of the envelope, which she'd apparently seen me walking in with; surprised, I told her, "I have it." This went back and forth a few times ("Where is it?" "I have it!"), until finally I clarified and explained that it was in my locker. The exchange left me with the uneasy feeling that if I went home and came back in the next day, the manila envelope and its contents might not be there anymore, so I retrieved it and took it back home with me. Later, Steve and I were told by the assistant store director that the manager in question wouldn't have confiscated it, that she was trying to reinforce the fact that we were no longer allowed to distribute the Underground Giraffe on store grounds, and apparently she'd thought it was finished copies that I was carrying in this specific envelope. Big Brother was beginning to rear his ugly head. I decided to have a little fun, though, and had several co-workers walk into the building one afternoon, within an hour or so of one another, with manila envelopes that had been stuffed with some made-up espionage nonsense. None of the employees were questioned, nor their envelopes confiscated, but management's curiosity and suspicion was certainly aroused.
We invited Autumn Barckhoff, another co-worker and friend, to join the staff as fiction editor. She wrote a short story that appeared in the fifth issue, and had taken out a farcical personal ad (purportedly for me ;) in PlayUG. I designed a new flyer for the publication and split copies among the three of us at the store on my day off. Coming back to the store later on in the day, I was secreted to the breakroom by some of my groupies (yes, I had T"R"U groupies in those days), who gave me the latest news: a few hours earlier, Steve had apparently decided that putting flyers on cars in the T"R"U parking lot was a good way to advertise. He'd actually suggested this when I gave him his copies, but I don't think I'd taken him seriously... Whether or not he only targeted people on the payroll I'm not sure, but he managed to get the cars of several manager trainees at the store, who found the flyers as they were going home in the afternoon and promptly brought them back into the building and handed them to their superiors. The assistant store director, by all accounts, had been infuriated by the parade of trainees coming back in with these flyers. I was spirited back outside in the midst of a few cashiers, who didn't want me to be seen, but I was only safe for the moment.
When I reported for duty the next morning, I was advised by a stern front-end manager that Steve and I were not allowed to punch in (in fact, our time cards had been confiscated) until we met with the assistant store director the following afternoon. Having an unexpected day off, I drove to the Jersey shore, called Steve and told him not to bother getting ready for work the next morning, and planted a few more UG flyers, far from any toy stores. We went to our meeting, which I secretly taped (even Steve didn't know about it at the time), and learned that, while the A.S.D. himself had nothing against our publication and in fact rather enjoyed some of it (or so he said), the hierarchy was getting more and more agitated. The store director and A.S.D. had had their own jobs threatened, and in consequence, our jobs were hanging by a thread. The legality of the Company's position was brought up, and while Steve and I defended ourselves well, we realized that things could get ugly quickly. In the end, we were both given written warnings and got our time cards back.
We'd been talking about turning in a more literary and creative direction anyway, so this just forced our hand. We came up with a new name, FOOGAR, and a new mascot which reflected the name's merging of our characters, Skinny the Foo and T-GAR. References to the Company or our store would be avoided. The first and only staff meeting of the Underground Giraffe was held in my basement room, with Steve bringing Laurie along, and Autumn bringing her boyfriend Rodney. Autumn gave Steve and me some questions for an article she was writing on us and our troubles for the next issue. We all also played on the store's volleyball team, which played some other stores' teams. We dubbed ourselves the Totowa Hell Patrol, and Steve made up shirts with the Underground Giraffe himself on them as the team's mascot. Heh-heh...
Sadly, though, the newsmagazine never quite recovered from the Company's last blow. Steve had just stopped doing his weekly comedy stand-up routine in Montclair, feeling that he couldn't come up with any new material. I'd recently started going out with a friend of a former fellow employee and friend, and I was facing some battles at home as a result. I suppose this combination of events drained and distracted us and kept us from giving any more energy to our creation, and it sputtered and fell into a coma. Steve, Autumn, and I had put some material together for two new issues, both of which were originally supposed to be published that June (1991); the above-mentioned "Life... of Death!" compilation, and the 'last/first double extravaganza' which combined the death of the Underground Giraffe and its rebirth as FOOGAR. Steve even designed two covers for it, so held one way, it was UG, but when you turned it over, it was FOOGAR. The issues hadn't been completed, however, and it didn't seem like any of us cared to finish them, so the material stagnated in my possession...
Until September of 1992, anyway. I was growing increasingly unhappy with the store, its policies, and my place in it. As my five-year anniversary at T"R"U approached, I'd become more and more vocal about my intentions to leave after I was fully vested in the 401K plan, and I'd decided that I was going to complete and publish those last two issues on my own as a parting gift to my fellow employees. I finally gave my two weeks' notice (in the form of a lengthy, detailed Letter of Resignation), but was talked into giving the store a second chance by the new assistant store director. I stuck around for a little while longer, but after not seeing any substantial changes or signs of them two weeks later, I went home one night and just never came back. Before leaving, though, I handed out complementary copies of the finally-completed swan song issues, which contained the complete transcript of the meeting Steve and I had with the (by then) former A.S.D, the piece Autumn had written around the interview questions she'd given us, and my 'Employee Counseling Review' (read: write-up) for the flyer debacle, as well as less angry stuff. It was a far more fitting end to UG than just withering away.
Skinny the Foo made a brief comeback in my later and more literary venture, the Extreme, four years after the demise of UG. While that publication didn't last long, either, Skinny has made a few appearances here on the Web site, too. Steve and I briefly touched base in '98 when I found his snail-mail address online. When he finally got on the 'Net himself the following year, he E-mailed me, and we kept in touch for a while. His Web Site of Death!, now gone, was linked to mine, and of course we created the also short-lived Foogar.com together... Jon and I met up with Steve and Laurie (who are now married) a few short weeks before the two of them hightailed it the hell out of New Jersey and started a new life in Florida late in 2000. You can check out some of his photographic artwork at Visual Eccentric.

Andersen, Steve, and Autumn


This rendition of the Underground Giraffe (by Steve Augulis) in a rebellious pose was claimed by many to have been inspired by me! Indeed, I did wear chains, ripped jeans, and my Doc Martens to work from time to time, and as the 'propagandist of the revolution,' I was certainly capable of such a quote, but Steve insisted that there was no conscious connection, and I tend to believe him...

Read vol. 1, no. 3, the Life... of Death! compilation, or the last / first double extravaganza issue!


My press credentials, front and back


"Power to the employees!" and all other artwork on this page © 1991 by Steve Augulis.