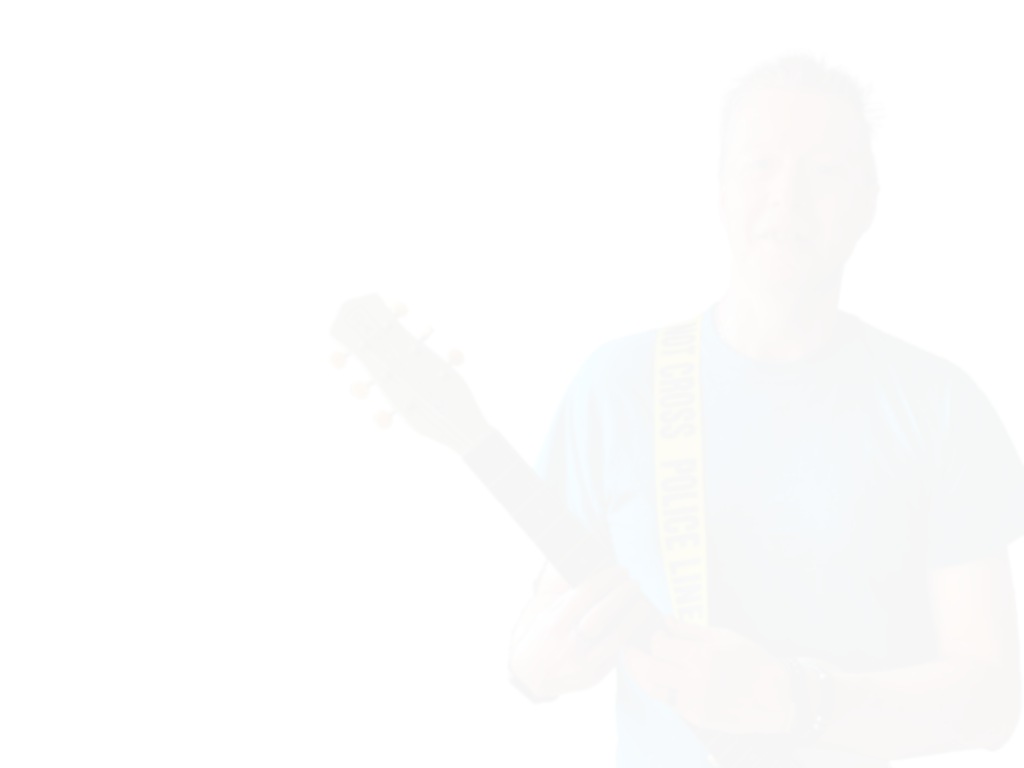 Andersen Silva: Editor-in-chief
Derek R. Iannelli-Smith: Associate editor
Barbara redacted: Movie critic
Jon Wardell: Graphic artist
Grace Silva: Photographer
Martin Rivas: Serious Pilgrim liaison
Paul D.Q. Campbell: Technical writer
Liz Kassler, Dave A. Law, Valerie Donovan: Contributing editors
After all those years of being involved in musical and publishing projects that were wholly or partly conceived by someone else, I finally started my own venture. In early November 1994, I began to seriously consider creating my own publication, something that would be a showcase for my own opinions and occasional writing but also for the writings of others. I enjoyed having others read my work, and I knew that other writers did, too, and this would be a forum for those who couldn't get published elsewhere. I took the name from a line in the movie "Heathers": "The extreme always seems to make an impression." Interestingly enough, a few months later, 'extreme' caught on as a catch word for Generation X and a lot of over-the-top sports and activities. I'd like to take credit for that, but...
I called my best friend Barbara and told her of my idea, and by the time I'd gotten off the phone, I'd acquired a movie critic. Another call, to my friend and Not An Exit co-founder Jon Wardell, netted me a graphic artist and some killer cartoons; I soon got my sister Grace involved as well, as a photographer. Some electronic advertising through America Online and Usenet newsgroups garnered me a few submissions. I also got in touch with a Staten Island, NY band I'd been into since 1989, Serious Pilgrim. They were exploring the Internet as a medium, and, being a fan, I offered them a regular column in the magazine. To my delight, they accepted, and asked me to review their eponymous debut CD for the first issue, which I did. The Extreme was under way!
I designed a flyer, which Jon and I distributed locally in hopes of generating some subscriptions. The mag debuted in January of 1995 and featured a revived Skinny the Foo on the cover and the subtitle, "...a magazine for three finkers." I was quite pleased with the first issue, and with the writing I'd had the honor to publish. This issue contained the first two of many works I'd publish by Sheri Tacker, one of two Peter Quinones stories I'd use, and other good stuff, too.
The Extreme was a monthly publication, unlike the 'sporadically published' Underground Giraffe, so I had to establish deadlines, both for myself and for the contributors. Of course, the submissions poured in much faster than the subscriptions. I received and used pieces from 'zine regulars such as Robert Klein Engler, Cheryl A. Townshend, and Ben Ohmart, though I didn't know who they were when I first got their submissions, not having spent much time in the 'zine world. I also got a lot of fiction and poetry from unknowns who were eager (and even ecstatic, in some cases) to be published in anything. I soon found myself planning issues two or three months in advance, because of the quantity of material coming in. There was little I would reject, unless it was truly bad writing. I wanted to cover the spectrum, in terms of genre, viewpoint, or what have you. Before its abrupt end, the Extreme printed columns on bug jewelry, a new sound-producing fishing lure, and celebrities abusing their right to free speech; erotic fiction and poetry (one story that flirted with bestiality prompted a columnist to demur from further collaboration with my publication); and numerous reviews of known and unknown movies, several unknown bands, two restaurants, and a travel book.
The book was an oddity, but I didn't have to pay for it, and I thought, "What the heck..." I ended up receiving quite a library of free music, though; it seems that everyone with an independent recording wants to be reviewed in a 'zine! Some of my 'staffers' and I checked out two or three Serious Pilgrim gigs in Hoboken, giving me a chance to finally meet and talk with the band. A member of Fear of Trees, also playing one night at Faces, stopped by our table trying to sell cassettes; when he realized that I published a 'zine, he gave me one for free, in exchange for a review. Later, I received recordings from Triskelion Records (Stratton), MultiMusica USA (Gary Tanin), and None of the Above Music (Body Clock, Dystopia, Terminal Sect, Near Death Experience). I also formed a short-term partnership with Diane Rhodes at AIM Marketing, who supplied me with CDs and stunning press kits for the Falling Wallendas, from Chicago, and Urchins, a great Jersey band; Rhythm Bay sent me Haze's cassette EP, over which I drooled; and of course there were dozens of cassettes and discs from garage- and one-man bands, hoping for a mention in a 'zine. I wish I could've stuck with the Extreme long enough to review everything I'd been sent, and publish all the submissions I'd received.
I didn't quite think of the Extreme as a 'zine, though; well, maybe a lit-zine. I'd spent some time lurking in the Usenet newsgroup alt.zines, and saw a lot of petty squabbling going on. I didn't feel like part of any community or 'scene.' Within two months or so, I began exchanging copies with a few other publications, and we even received a review in Factsheet 5, the 'zine world's Bible at the time. Not a ringing endorsement, but nice nonetheless. But in general, I did very little socializing with the 'zinesters...
Until the Underground Press Conference. (Well, actually, I didn't do a hell of a lot of socializing there, either. ;) I'd heard a lot about this event on Usenet, and while part of me scoffed at the very concept (the Second Annual Underground Press Conference?!?), I figured it would give me a reason to visit Chicago, so I booked myself for UPC '95 and flew out on Kiwi.
At the International Gallery of Zines at DePaul University the first night, I met Heath Row (of Karma Lapel), with whom I'd exchanged a few E-mails/newsgroup posts before Chicago. He introduced me to Jack Csiki of Angelz & Rebelz, and we chatted for quite a while. Then Heath, Jason Pramas (of As We Are), Peter somebody-or-other (of, I believe, Lost Armadillos In Heat), and I put together a compilation 'zine at Kinko's with some pages we'd all brought along. Someone asked me what time it was while we were working on the cover, and that's where the title, Just About 10 PM Somewhere In Chicago, came from.
I attended three panel discussions on Saturday. R. Seth Friedman, often unofficially recognized as spokesman for 'zinedom, took the liberty of bashing the Utne Reader in front of its associate editor Joshua Glenn. Seth, of Factsheet 5, took quite a bit of bashing himself, of course. The Saturday Night Underground Ball, which I attended in bondage pants and Doc Martens, was OK; I think I enjoyed the free literature scattered around the Bop Shop more than the mediocre Jenny Magnus and the Vulva Club, who were the entertainment, though. Leaving, I had to walk ten blocks or so to the subway station, and I was harrassed by some local rednecks, who yelled from their car at me and the other revelers who were standing around outside the club. Luckily, they were holding up traffic while slowly following me up the street, and a few angry hornblows caused them to disperse. For a moment, though, I felt like Jello Biafra in "Night of the Living Rednecks."
And then on Sunday came the fiery controversy. Seems there was a spoof of the UPC's official program, written and distributed by Steven Svymbersky of Quimby's Zine and Book Store in Chicago, and Dan Kelly, editor of CHUM. I saw copies of this thing Saturday but never picked it up; after finding out what it was, I wished I had. In any case, I'm grateful to Chip Rowe of Chip's Closet Cleaner for posting the entire text of the spoof, as well as other relevant material, in alt.zines. I'm not going to go into the whole thing here, but I did write a lengthy Vitriol on the subject if you're interested. I've also used information from Marc Spiegler's Zine Spleen.
Something snapped while I was in Chicago, I think. I became somewhat disillusioned with the whole 'zine thing after the UPC. The Extreme had been requiring more and more of my time, as I was getting dozens of submissions via snail- and E-mail, and while I'd recently acquired the volunteered services of Derek Iannelli-Smith as associate editor, I felt a bit overwhelmed. The lack of subscriptions didn't help, either. I came back from my trip with some writing I'd done on the plane rides and some ideas, and I certainly had more than enough material for another issue or four, but... sometime between August and September of '95, I just kinda burned out and let the 'zine die.
I regret it. I'm sorry I folded as Derek was getting involved with submissions, and I'm truly sorry to all the people whose work I received and intended to publish, but never did, and to the handful of people who did actually buy the Extreme, and the even smaller bunch who tried to buy sample copies or even subscriptions.
I still write, of course, though it's less fiction or poetry these days, and more song lyrics and music. I did revive the column Vitriol online for a few years, and I later changed the tone and the name of my online monthly musings to Being.... That also ran its course, and nowadays I write the occasional post in the 'Blog... of Death!
I'd originally intended to include a complete issue or two of the Extreme here for you to download, the way I did with the Underground Giraffe. However, since the works I published belong to their respective authors and not to me, and since there's no way I can contact all of them for permission to reprint online, I've decided it's fairer not to do so.