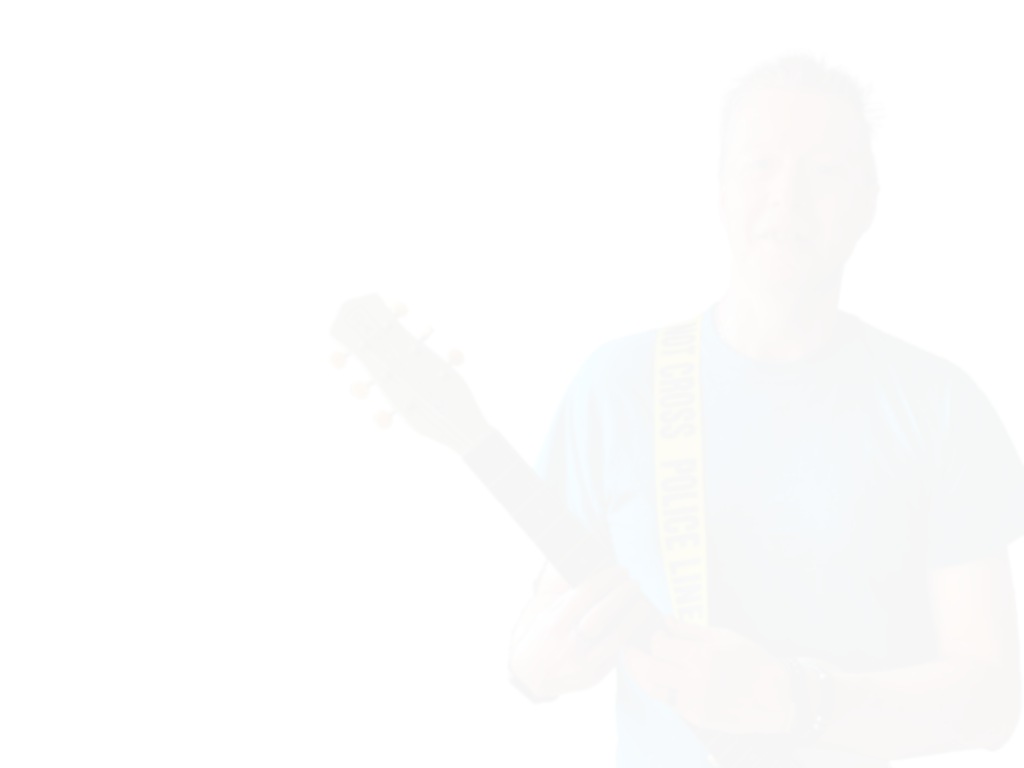 Greta's Unmentionables
Anthony Minichino: bass guitar
Michael Perry: drums
Andersen Silva: rhythm guitar, vocals
Jon Wardell: lead guitar, vocals


Greta's Unmentionables was formed in March 2014. Jon Wardell and I had tinkered with creating music together as Not An Exit sporadically since 1992, but we'd never really been able to get anyone else to join NAE with us. Given the experimental nature of the music, that might have been for the best. Jon mentioned to me one day late in 2013, however, that he and some other guys he knew were talking about working on music, and he asked if I'd be interested... and I decided it would be worth a shot.
On Saturday, January 18th, Jon came over the apartment with Anthony Minichino, and after chatting for a bit, the three of us headed to the famous Tick Tock Diner in Clifton to meet up with Mike Perry. We talked about music and other things, and started to bond, and we all agreed that we wanted to try to create some tunes together. After checking with everyone's schedules, Anthony booked our first rehearsal time at Aarius Studios in Old Bridge for Saturday, March 22nd.
We still didn't have a name, though, and while that may not be the most important element, I felt like being able to call ourselves something specific (and not just "the band" or "the guys") would help us feel more like a team. A few nights before that first studio rehearsal, the four of us were chatting online and I mentioned that we should start thinking about a name. Jon, Mike, and I started bandying some ideas around, mostly serious at first, but getting progressively sillier, when out of the blue I suggested "Greta's Unmentionables." We found it pretty ridiculous, and so it stuck.
That first session together went well. Though the four of us hadn't ever played together before, we felt comfortable at the studio at Aarius, and we got into a groove fairly quickly, especially when I played for them a little riff I'd come up with a little while earlier. We started fleshing out our first song, "The Bite," right away, and couldn't believe it when our two hours were up! We needed to book the next session soon...
We did book another, for three hours this time, the day before Easter, but a few days before we were going to head there, they left Anthony a message canceling the session because the studio would actually be closed that day. Two weeks or so later, we discovered that Aarius was no longer in business. I don't think we had anything to do with that. Regardless, we now had to find someplace else to get our music on, and we soon settled on Hellhound Studios in Rahway, booking our first rehearsal there for Saturday, May 17th. In the meantime, I'd finished writing the lyrics to "The Bite."
Hellhound's air conditioning happened to be out of service the weekend we went, making the studio as hot as, well, hell, but we did like the place and we had another productive session together. Mike's son accompanied us, and when we learned that he can play the drums, too, we figured we'd keep him in mind in case we needed to replace our current dummer... Heh. Over many more rehearsal sessions at Hellhound (which thankfully never did close down on us), we've worked out the rest of "The Bite," and while we didn't manage to make a definitive recording of our first song, I did capture a video of us going through it with good audio during a November 30, 2014 session at Hellhound Studios.
It was difficult for four working men in their 40s (two with children) to schedule the time to get together and work on their music, but we did still get some stuff done. Besides having figured out enough of "The Bite" that I was able to record my own version for I'll Live, we had at least three or four additional songs in various stages of creation. I liked that the music I was playing with them was different from the music I make on my own; collaboration is an awesome thing. In the end, however, the old standby "creative differences" brought the project to an end. I don't think it was so much that anyone didn't like the stuff we were doing, but rather that it wasn't quite what some members had expected. Greta's Unmentionables is no more, but there may be future projects involving some of us.

Greta's Unmentionables at Hellhound Studios
left to right: Andy (rhythm guitar), Anthony (bass), Mike (drums), Jon (lead guitar)